Abbott Media Free Downloads
On this page we will be placing assets we created to make our work easier. In the past few years we have created many files to help us get up and animating faster, and now you can download them for free. Here is the first of what we are making available to everyone, but be sure to check back soon for 3D characters, rigs, tutorials, and more.
After Effects Camera Rig
We built the AE Camera rig to solve a lot of the shortfalls of the default After Effects camera and has been used internally at Abbott Media for many of our 3D After Effects projects. Now we are offering the rig to you free of charge. The rig is designed to automate many of the processes we would animate by hand; such as auto focus, precise arc movements, and setting up camera targets. This rig makes it extremely easy to precisely and consistently animate and setup a shot in a 3D After Effects composition. This rig is perfect for any size 3d comp and is especially useful if you use Element 3D or the 3d Ray-Tracing features in After Effects. Works in CS5.5 and up.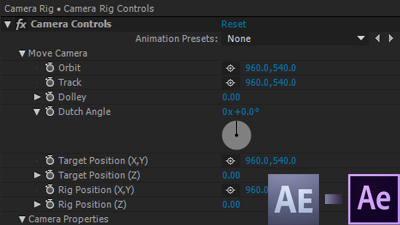 Download